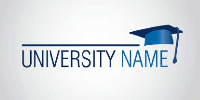 We are your one-stop
shop for printing.
Print Shop Hours
8:00 am to 5:00 pm
Monday - Friday
For Same Day Copying: Orders must be submitted by 9:00 AM.
For Next Day Copying: Orders must be submitted by 2:00 PM
NOTE: Printing Services does not accept EXTERNAL designing and printing request.
Our Print Services include:
stapling (multiple position)

padding (glue binding)

2 & 3-hole punch

booklet production (saddle-stitching and face trimming)

shrinkwrap

bulk paper cutting

bulk paper folding

carbonless forms (up to 4-part)
Spiral Binding is available in multiple sizes of spirals. Pricing varies based on the size of the document to be bound, plus labor.
Wide-format poster printing is also available in the Print Shop Costs are calculated by poster dimensions.
Lamination is available at a cost of $1.50 per foot, on average.